KEY TAKEAWAYS
Hi everyone!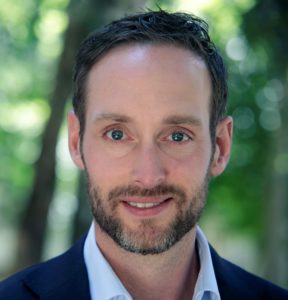 Our guest today is Jan de Yong, a Dutch entrepreneur with a home address in Croatia, co-founder of multiple businesses, and the person who started the initiative to introduce visas for digital nomads.
Who are digital nomads?
What are the benefits of the Croatian Digital Nomad Permit for the country and the community?
What was the story behind the process of introducing the permit?
It all began with an unusual LinkedIn post from Jan de Yong…
Who is he?
A successful entrepreneur, the initiator of change, a LinkedIn content creator, and a family man.
At 22 years of age, he left the comfort of his home in the Netherlands and went to Croatia, where he started his first business, a company called M+ Group that today employs over 400 people.
Today you are a co-owner/managing director of Younited Agency (digital marketing agency), Webpower Adria (a global player in marketing automation) and CROP (the newest venture with the purpose to introduce state-of-the-art Dutch greenhouse technology to Croatia).
Apart from his many ventures and successes, together with the PR agency Vajt, he won the 2021 HUOJ International Grand Prix Award for PR in institutions, NGOs and associations for the Croatian digital nomad permit!
So who are digital nomads?
"A digital nomad is a third-country national who is employed or performs work through communication technology for a company or his own company that is not registered in the Republic of Croatia and does not perform work or provide services to employers in the Republic o Croatia." (Source)
Croatia is officially offering temporary residence to digital nomads effective January 1, 2021.
The introduction of this permit offers an opportunity and new possibilities for non-EU nationals to live in Croatia long term.
It's important to understand that the digital nomad visa is not a visa. It's a residence permit.
That said…remember… digital nomad visa" = "digital nomad residence permit".
How do you apply for the digital nomad residence permit?
Take a look at the visa requirements here;
The first option is to apply online here (your application will be forwarded to the closest police station according to your temporary address in Croatia). Second, if you need a visa to enter Croatia, you can apply at a Croatian embassy or consulate (Tthe list of all Croatian embassies and consulates abroad can be found here)
You'll be informed if the visa is approved.
Registration – you must register your temporary stay within 30 days after your temporary stay or visa is approved. Otherwise, your temporary stay will be revoked.
Why did the initiative get so much support at the beginning?
Well, it was all thanks to a Jan de Jong's LinkedIn post.
By writing an open letter on LinkedIn to the Croatian prime minister Andrej Plenković, Jan opened a channel of transparent communication between the government and the public.
"I've started creating content on LinkedIn for a while now, and it worked out really well. I have great engagement from the community and the platform is way more professional than any other channel. When you communicate on LinkedIn, you get more support." – Jan de Jong.
What are some of the core benefits and advantages for the country of the visa for digital nomads?
A positive mindset from young and fresh minds when coming to Croatia.
A new income for the economy – their spending power needs to be at least 16.000 kunas (approximately 2.100 euros) per month
New tourism products for digital nomads
With his approach and initiatives, Jan continues to inspire entrepreneurs, the government and young people to make a change in the community.
"Entrepreneurship is the best job in the world." – Jan de Jong
Listen to the podcast and hear how the initiative started, what was the response from the community and how can we boost the proactive and entrepreneur mindset by asking questions and acting on it.
Also, do not miss the QUICK & EASY WAVES! – Random questions that I was dying to ask Jan!
Websites/ Reference mentioned in the podcast:
Website: https://dnacroatia.com/
Digital Nomad Association Croatia LinkedIn Page: https://www.linkedin.com/company/digital-nomad-association-croatia/
MUP website: http://www.mvep.hr/en/consular-information/visas/visa-requirements-overview/
Temporary stay for digital nomads: https://mup.gov.hr/aliens-281621/stay-and-work/temporary-stay-of-digital-nomads/286833
Where do I apply? https://digitalnomadscroatia.mup.hr/Pages/Zahtjev
Jan de Jong LinkedIn Profile: https://www.linkedin.com/in/jan-de-jong-adria/
You can listen to the podcast on Spotify, Google Podcasts, Apple Podcast, Anchor, Breaker, Overcast and Radio Public.
Thank you for listening and watching the podcast! I hope you liked it.
If you want to reach out to me, give me your feedback or just go for a coffee, click on the link below.
Guys have fun and make some waves!
With love,