KEY TAKEAWAYS
Hi everyone!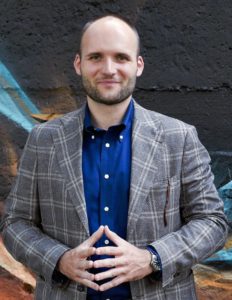 Today here with us is Filip Stipančić, a passionate entrepreneur, lean startup evangelist, a mentor who is also a workshop facilitator and a practitioner. 
Who is he?
Filip is experienced as a four-time startup founder, he helps companies run innovation and business processes more efficiently.
To help more individuals turn their ideas into action, he co-founded Startup Drill and serves as a mentor in several startup incubators in Europe. He is also a founding board member of the innovation agency Lean Startup Croatia and owner of software implementation and sales consultancy business.
With his strong engineering background, bachelor and master degree in mechanical engineering accompanied by a sound understanding of finance, he served as a leader and manager in the profit and non-profit sector, led international and multicultural teams, experienced B2B and B2C sales and managed multimillion projects.
We talked a lot about
the startup scene in Croatia,

lean startup methodology,

exciting new projects for startups,

what does it take to start your own business?
What is lean startup methodology?
The lean startup methodology favours experimentation over elaborate planning, customer feedback over intuition, and iterative design over traditional "big design up front" development." (Source)
The lean startup methodology is a method of managing and building a business where you are always focused on the value for your customer and how can you eliminate waste from the process so that you build exactly what customers want.
"Throughout the process, you are applying this methodology to assume, to test, then to learn to form the tests and assume again. You are always focused on Needs of your customers, to learn how can you bring new value to the table" – Filip S.
What is TeamUp?
TeamUp is a platform and an online event that brings together startups that are at the beginning of the development path and are looking for their co-founders, first collaborators and employees, and individuals looking for their place on the team.
During this interactive event, participants will be able to hear the story of the development of a successful startup company. In the further course of events, startups will present their projects and individuals will have the opportunity to get in direct contact with them through startup networking.
"At Lean Startup Croatia we believe innovation is the centre of economic prosperity. " – Filip S.
Also, do not miss the QUICK & EASY WAVES! – Random questions that I was dying to ask Filip!
Websites/ Reference mentioned in the podcast:
Website: https://leanstartup.hr/
Facebook page: https://www.facebook.com/watch/leanstartupcroatia/
Filip Stipančić LinkedIn Profile: https://www.linkedin.com/in/filipstipancic/
You can listen to the podcast on Spotify, Google Podcasts, Apple Podcast, Anchor, Breaker, Overcast and Radio Public.
Thank you for listening and watching the podcast! I hope you liked it.
If you want to reach out to me, give me your feedback or just go for a coffee, click on the link below.
Guys have fun and make some waves!
With love,